Leadership Team
With more than 200 years experience in our phone room and client services department, we work to simplify the process so our clients can concentrate on other things.

Marisa Pope has been in the marketing research profession for 30 years and has experience in both qualitative and quantitative research methodologies. She has a strong background in advertising, promotion and operational efficiencies, and has been an active member of the Marketing Research Association for most of her career.
Using her innate perception, exceptional leadership, and instinctive ability to assemble exceptional teams, Marisa has built a family of companies that provide the finest data collection services in the country. Marisa is an accomplished public speaker and has been instrumental in the development of several educational seminars for both the Chapter and National associations of the MRA.
Her passion for the industry and drive for success keep her focused on efficiency and finding ways to offer clients more than they expect and these attributes are reflected in her companies' technology, facility designs and client relationships.
An accomplished public speaker, Marisa has always stayed involved in the industry, initially serving the Atlanta/SE Chapter Board as President, and ultimately chairing the Education Work Group for the National MRA during her six years on that Board. The recipient of the National MRA's prestigious Shining Star Award in 2006, Marisa was also awarded the Distinguished Service Award in 2010 . She also serves on the Program Committee for the Pharmaceutical Marketing Research Group and belongs to the AMA, ESOMAR, PBIRG, CASRO and many other industry associations and groups.

With over 20 years of market research experience with Jackson, Melisa has worked in several capacities with us over the years. She began her career as a Mall Interviewer and now currently serves as our EVP. She oversees our Quality Control department as well as our Client Services teams at our Perimeter and Midtown offices. In addition, she handles most new project estimates, business development and oversees invoicing. She is an active member of the National MRA and is the current president of the Atlanta/SE chapter. She also is a member of PRMG, ESOMAR and the AMA. Melisa's passion for the industry and exceptional customer service is evident in the work she produces. She loves helping our clients find a solution to their challenges, and nothing makes her day more than knowing she's helping a client fulfill their objectives.
Melisa lives in Gainesville, GA with her husband, Ryan, and their children, Jacob and Emma. She loves spending her free time at her children's sporting events, crafting, or in the sun.

Born in Armenia but raised in LA since age 2, Aza has been in market research since 1996. She started at Murray Hill Center as a Hostess and quickly worked her way up to roles as Office Manager and then to Associate Director. She joined Adept Consumer Testing in 2005 as the Client Services Manager / Administrative Assitance. In 2013, she joined Adler-Weiner Research as a Project Director and just returned to Adept August 2015 continuing with her Project Director experience.
 With vast experience in various departments, Aza provides valuable insight and experience to each project she manages. She is skilled at managing multiple market research methodologies, such as quantitative, qualitative, medical, ethnographies, and projects with complex logistics. She is detail-oriented and works to understand the objective of the recruit as well as deliver exactly what her client is looking for. She knows how important onsite logistics are to any project, and will work closely with you to ensure the best experience possible. 
 Outside the office, you'll likely find her spending time with her 1 year old who keeps her on her toes.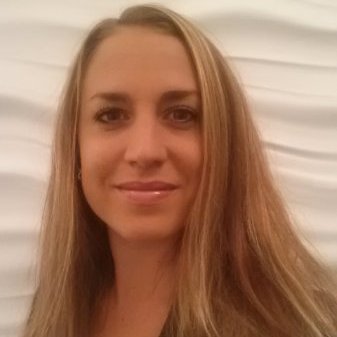 With a passion for perfection and knack for even the slightest of detail it was no surprise Rachel climbed the company ladder. In 2008 she began as a qualitative assistant and moved into a recruiter role for us in the call center. Her potential, natural inquisitiveness coupled with the customer service aura she radiates she was swiftly promoted to a project manager in 2010.
With her knowledge of the company from the ground up and experience in multiple facets of operation she is able to seamlessly navigate her way to ensure every project she touches is a success. She enjoys niche recruiting and thrives on the toughest audiences finding joy in providing companies the consumers needed to make sound marketing decisions. Her tenacity continues to be an asset to our organization. In her spare time she indulges in local jazz concerts and spending quality time with her children exploring new activities.